Surrey Hills Removals and Storage
A company built on professionalism, with our customers always in mind
At Surrey Hills Removals we are proud to have built our reputation on care and flexibility. Whether we're handling a Steinway grand piano or a box of dog-eared, but much loved toys - we sympathise that each item we move, however small, is important to you, so they're important to us.
And this careful approach, for which we are renowned, applies equally to moves across Europe as it does to those just down the road.
Pedigree and experience are in our DNA
As a sister company to Manns Removals, we can trace our heritage way back over a century. Business started as the furniture delivery service for the Manns department store, in 1887. Then as home ownership widened, and moving further afield became more of a regular occurrence - the removals business took off, although still under the same umbrella and with the same ethos.
So we are proud to have inherited the high standards of service one would expect from a department store - and from a company built on goodwill.
A modern company with traditional values
Although now fully independent, those generations of service have become ingrained in the ethos of our business. But far from resting on our laurels - innovation has always been a key aspect of our success. We have continually invested in our exceptional fleet of well maintained vehicles, utilising some truly state-of-the-art GPS and tracking systems dedicated to keeping our customers aware at all stages of the move. This is coupled with the best handling equipment, and dedicated storage facilities. But good old fashioned customer service remains at the heart of all that we do.
You are welcome to ask for a quote for any task, or simply have a chat about the services we offer by contacting us.
---
Community Initiatives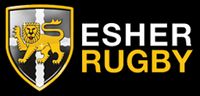 We sponsor Esher Rugby Club.

We support Phyliss Tuckwell Hospice by handing out bags for customers to fill with pre-loved good quality items, and then collecting at the time of the move.
Phyliss Tuckwell Hospice will also take furniture, but you will need need to do that directly through their own donation page.
Arrange a furniture collection with Phyliss Tuckwell Hospice.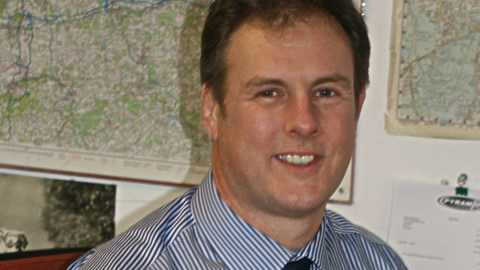 ---
Nick Caporn
Managing Director
We are in the business of providing the very best quality service to discerning customers who want a stress-free move. These are people who still demand value for money, however they recognise that the cheapest price is likely to bring the cheapest service, which in turn is likely to bring increased work, hassle and stress for themselves.
Starting his career as a trainee manager with Pickfords, nearly 40 years ago, Nick worked his way up through a succession of companies before striking out on his own to form Surrey Hills Removals - with the lofty ambitions of being the premier moving company in Surrey. As Nick states 'getting to the top was just the start, staying there requires continuous hard work, plus the assistance of a fantastic team'.
Outside of the industry, rugby still has him under it's spell, and as an ex-player and now proud sponsor, Esher RFC is a good place to find him on a Saturday afternoon!